» Search
Search for Any Content That Has Been Posted in Wizard Card Game Community Forums [ Advanced Search ]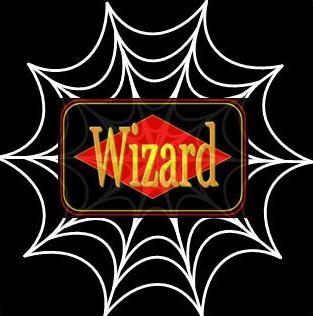 Sorry! You must be registered or logged to play!
TOP 10 for tournament for JULY 2017 - Results
Played Monday August 21st
Host: Merlin
NOTE: Starting at the end of the month of August
we will have a new Top 10 Tournament session with
anyone who has played 25 or more games during the
month qualifies for the tournament regardless of
their point count starting in September.....Merlin
----------------------------------------------
Final 6
1. jake44...........300...9MP
2. mphenix.........300...9MP
3. ncenigma.......250....3MP
4. Brian W..........240...0
5. blcross_99......210...0
6. Ilona Young.....190...0
Congratulations to Jake44 and mphenix for winning this month's Top 10 Tournament!

----------------------------------------------
Triad: Still to be played.
1. mphenix.....500...3MP
2. ncenigma....300...2MP
3. jake44........220...1MP
----------------------------------------------

Winning Percentage: Wins/Games=WP
40-74 gms....ncenigma....13/41=31.71%......5 MP
75-99 gms....Brian W.......19/75=25.33%.....5 MP
100+ gms....jake44..........20/137=.14.6%....5 MP

Your assistance is requested in beta-testing the latest Facebook/Wizard version.
Please visit the wizard blogsite for details.
Click on the green printing on the home page to access the blog site.

For all who are Testing Face Book Beta Wizard game.
I have just reset my Resolution on my computer to , 1152 X 864. I now see the entire game board. After I reset resolution my screen looked smaller so, I also right clicked on my desktop and went to Graphics Options, then go to Panel Fit, put a check in the box Maintain Display Scaling.
I run Windows 7, Those with Windows 8 and higher not sure how or where you will find yours good luck


Can I use the beta version to play with those who use current version?

Wizard Reply: The 2 systems are independent of each other. Both systems are available to anyone who wants to play them. The Beta system has glitches and will be annoying to play. However the Beta system is the future of Wizard online and will eventually become the standard version for regular play and tournaments.
TESTERS: Please be on the lookout for reneges by the AI.
Beta testers urgently needed. See the latest message on the BLOG site. Lets MAKE WIZARD GREAT AGAIN.
Site Directory
News
See our latest Additions Here.
How to Play Wizard
Read the Rules for Wizard Cards Here.
History of Wizard Cards
Where we've been, where we are now.... and where we're going!
Anecdotes
Read stories that other Wizard Card Fans have sent in. Take a moment and submit your story too!
Accolades
See what others are saying about Wizard Cards!
FAQ - Wizard Cards
Frequently Asked Questions Cant find your answer? Ask it here!
Download Wizard Cards
Download the Latest Version of Wizard Cards Here.
Tournaments
We'll announce new tournaments here as well as publish results.
Purchase Wizard Cards
You play Wizard Cards on your Desktop, now get the hard copy and play on your tabletop too!
Score Pads
Simply Click and Print for your Home Version of Wizard Cards!
More Downloads
Download our other cool free software developed by RoamerZone Software!
Polls, Surveys and Quizzes
Interact with the web site. Answer Polls and Surveys to assist us in making the site and game better for YOU! You may also post your own polls and surveys!




<! -- EDITING THE COPYRIGHT ON THIS TEMPLATE IS AGAINST THE LICENSE AGREEMENT AND IS AGAINST INTERNATIONAL COPYRIGHT LAW YOU CAN BE PROSECUTED FOR EDITING THE NOTICE - ALL LINKS NAMES AND COPYRIGHT MUST NOT BE TOUCHED WITHOUT PERMISSION -->



CANCEL YOUR ACCOUNT
<! -- EDITING THE COPYRIGHT ON THIS TEMPLATE IS AGAINST THE LICENSE AGREEMENT AND IS AGAINST INTERNATIONAL COPYRIGHT LAW YOU CAN BE PROSECUTED FOR EDITING THE NOTICE - ALL LINKS NAMES AND COPYRIGHT MUST NOT BE TOUCHED WITHOUT PERMISSION --> Powered by XMB 1.8 Partagium Final Edition 131002m
Forum Developed By Aventure Media & The XMB Group © 2002
Processed in seconds, 24 queries

© 2003, 2004, 2005 Wizard Cards - All Rights Reserved
Web Design and Software Development by
RoamerZone Software Development - Adventurous Network Web Design
Contact Us: |